We can supply Molybdenum plates in a length of up to 3.2 meters and in a width of up to 800 millimeters at a competitive price, which can be used in Scientific research or industrial production.
With its distinctive mechanical and chemical properties, molybdenum is an impressive material that may meet the most exacting needs. As a result of molybdenum possesses a very high melting point, a low coefficient of thermal expansion, and a high level of thermal conduction, it's utilized in many various industries.
Molybdenum is an outstanding material that can meet the most exacting requirements since its high melting point, low coefficient of thermal expansion, and high level of thermal conductivity. Heeger Materials provides customized molybdenum and its alloy products.
Specifications of Molybdenum Plate:
Product

Molybdenum Plate

Size

Thickness: >0.1875" *

Width: > 6" *

Length: TBD

Material

Molybdenum or Molybdenum alloy including Pure Molybdenum (Type 361), Molybdenum TZM (Type 364), Mo-Lanthanoxid (ML), and Drawing grade

Standard

ASTM B386

purity

99.95%, 99.99%
*If the thickness is <0.1875", please check the Molybdenum sheet.
*If the width is <6", please check the Molybdenum strip/foil.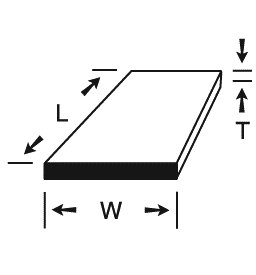 Application of Molybdenum Plate:
Molybdenum plate can be used in the construction of furnace tooling and parts and as a feedstock for the fabrication of parts for the electronics and semiconductor industries.
The capacity of Molybdenum Plate:
We manufacture top-quality molybdenum plates as one of our hot products. Below are most of the standard sizes. Our plate products are manufactured as random length pieces or cut to customers' desired lengths in diameters ranging from 0.080 inches to 6.00 inches.
Packaging of Molybdenum Plate:
The Mo plate will be packed in a wooden case supported with soft materials to ensure that the products thus packed will not shift inside the cases.