More info
COPPER ALLOY and Cu Spherical Powder
Alternative designation: C10200 or CW008A
Description and material properties:
OF-Cu is an extremely pure, oxygen-free Copper with a minimum of 99.95% Cu. It combines the advantages of Cu-ETP and the phosphor deoxidized Copper materials. The high pureness of the material combined with missing oxygen inclusions allows a 100% IACS electrical conductivity and is not affected form hydrogen embrittlement. OF-Cu has good deformability, solder- and weldability, better than Cu-ETP. Typical applications are electrical and electronic components and the communication industry.
Powder characteristics:
Chemical Composition [ wt.% ] :
Element Min Max
Pb 0.005
O 0.001
Bi 0.0005
Cu 99.95 Balance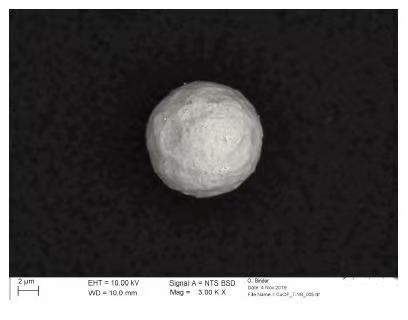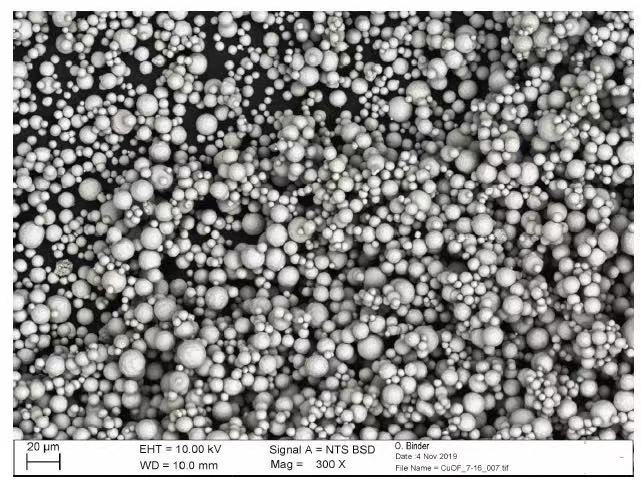 Powder production:
We developed a unique powder production process to provide perfect spherical powders (patent pending). Any metal or alloy can be atomized according to your needs. Our processes are run with Argon as atomization gas in a dust-free production environment to guarantee maximum product quality. Any process (production, classifying, screening, packaging) can be done under Argon 5.0, so oxygen-free production can be guaranteed.
Powder screening:
With various screening technologies (Cucciolini, Russel-Finex, Kellner) we can screen your powder at grain sizes from 10 to 1000 microns.
Powder classifying:
With our state-of-the-art classifiers (Noll) we can provide narrow particle size distributions, produce ultrafine powders (d99<5 microns) or remove dust from your powders.
Packaging:
We pack the powders according to your needs and manage transport organization.
Inquiry to Heeger Materials
Items marked with an asterisk (*) are required.
Privacy Information:
Heeger Materials respects your privacy, and we will NOT sell or provide your personal data to other third parties, or allow them to use your personal data for their own purposes. However, we would like to send you information from time to time by mail or email about our products and special offers in addition to the interest categories you've selected above. Read our Privacy Policy